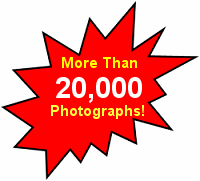 Our family has traveled to several locations and we have developed a large collection of travel photographs from some great places. Rather than just relegate the pictures to one of our family scrapbooks, we decided to put the photos online for other fellow travelers to view and enjoy.
We hope you'll find that this website offers more than just an assortment of family pictures on vacation. The purpose of this site is to inspire you to visit the places we've been and to help you prepare for your vacation with photographs, information, opinions and more.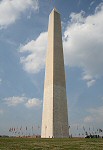 For that reason, the photos included on this website focus on the places we visited and not on family pictures; you won't find very many pictures of us in our photo albums. You aren't visiting us – you're traveling to great tourist locations in the United States or Italy. Instead, for each location you'll find more photos of the tourist sites, the rental properties where we stayed, the people who live there, restaurants, etc. As you plan your vacation, these photographs will help you choose what tourist sites you want to see, where you want to dine and more. And nothing offers motivation to travel like photographs!
Trip Reports Make you an Informed Traveler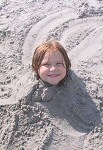 For someone who is planning a vacation, the trip reports may be more valuable than the travel photographs. Starting with our travel to Italy in 2008, we kept thorough notes on each place we went, the restaurants where we ate, the rental apartments where we stayed. We covered each tourist site we visited, to include pricing, quality of tourist experience and photography policies. We identified a wide array of tips, suggestions and things to watch out for - everything from explaining what time of day you should avoid taking a gondola ride to organizing tourist sites geographically to maximize the number of places you can see each day.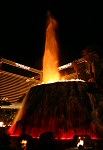 I posted those trip reports in some spare web space I had and put links on Rick Steves' discussion forum. The response was terrific. Several people wrote to me to say they printed our trip reports and took them along on their vacations to Italy, and found the information invaluable. The feedback we received on the trip reports was ultimately the motivation for creating Family Travel Photos.com.
As Family Travel Photos.com develops, we will go back and create trip reports for locations we visited before Italy.
We believe that if you read our trip reports and look through our photographs, you will have a better and more organized vacation, make fewer errors and avoid more problems, and save time and money. This website is a lot more than just family travel photos.
Travel Photography Tutorials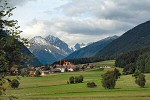 I've been a photographer since 1981 and have taken tens of thousands of photos. (More than 50,000 photographs with my last two cameras alone!) I've published dozens of photographs in a wide range of magazines, newspapers, websites, marketing literature and other media. Over the years I've helped many novice photographers to improve their family photos.
In the Travel Photo Tips section of this website, I will offer simple suggestions on ways to improve your travel photographs, what equipment to use, how to post-process your photos on your computer, etc. You will be amazed at how simple it is to make dramatic improvements to your travel photos!